Auditions For The Preacher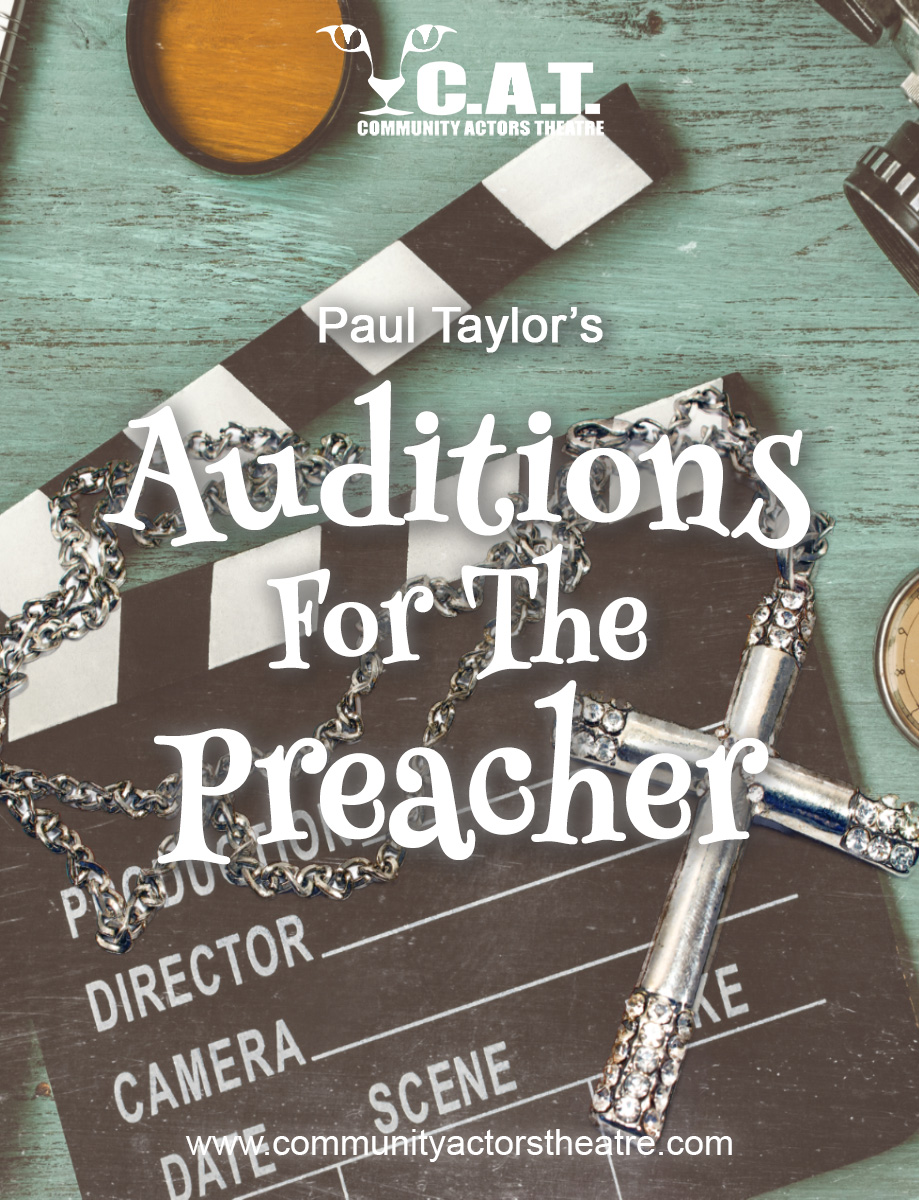 Written and directed by Paul Taylor, SR.
Auditions For The Preacher, is a about eight people trying to audition for the play. It's a comedy with many twists and turns. One character is arrested for murder, one character can't read the script, another character has anger control issues, and another works three jobs. The virus however greatly affects their progress in staging the play.
Running May 5 – 14, 2023. Fridays & Saturdays at 8pm, Sundays at 3pm
$20.00 General Admission
$17.00 Seniors, students, military, disabled and groups of 10 or more attending the same performance
The San Diego Public Bus Line, stops right in front of Community Actors Theatre.
Additional parking is allowed in the south side Parking Lot of the Calvery Lutheran Church right across the street from the theatre in the middle of the block with the tall steeple., (Church on 54th. Street).