The Main Line, A Gospel Musical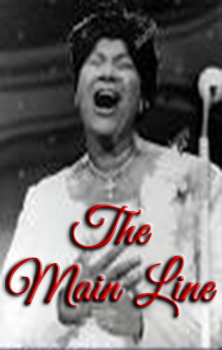 "The Main Line", written and directed by Jennie Hamilton is a play with music. World Premiere Debut…as with the Musical Revue, "Bojo's Place", that ran every February for 10 years straight at Community Actors Theatre, was also written and directed by Jennie Hamilton to Commemorate Black History Month. "The Main Line" is a play  about the late Mahalia Jackson, the self-taught "Queen of Gospel". Mahalia Jackson inspired some of the most popular music genres in the United States. She was the first gospel singer to perform at Carnegie Hall and was very active in the civil rights movement with the late Dr. Martin Luther King, Jr., the late Dr. Ralph Abernathy, and the late Representative John Lewis.  We consider it an honor and a privilege to celebrate one of the world's greatest gospel singers who ever lived. Running every weekend in February…February 4-27, 2022. Fridays and Saturdays at 8pm., Sundays at 3pm.  Tickets: $17.00 for Seniors over age 62, Students, Disabled, and Groups of 10 or more attending the same performance. $20.00 General. Please use the "SUBMIT", RED "DONATION" BUTTON to the right of this page, top or bottom. (Please add a note to say which night you plan to attend so we will have a count ahead of time). Your tickets will be ready for pick up at the Box Office at Community Actors Theatre. 2957 54th Street, San Diego, CA 92105  619-581-2634 or 619-807-7059  
*In an effort to keep everyone safe, please wear your mask during the duration of the Show. Temperatures will be taken before entering the building. Hand sanitizing stations will be at both ends of the theatre. Thank you!
*The Public Transportation Bus stops right in front of the Theatre
Additional parking is allowed in the south side Parking Lot of the Calvery Lutheran Church right across the street from the theatre in the middle of the block with the tall steeple., (Church on 54th. Street).