About C.A.T.
Community Actor's Theater is a non-profit all-volunteer theatrical troupe dedicated to providing drama and a creative outlet to the Oak Park region. Started in 1982 CAT gives a voice to local playwrights and actors.
The theater itself is an example of a grass roots effort to create a special place for members of the community to express themselves. Look into the above links to learn more about CAT.
Our Mission
Apart from the purely entertainment aspect of our activities, the goal of Community Actors Theatre is to make a high caliber of this art form available to the community. Additionally, we aim to educate and offer theatrical training through drama/theater workshops that are open to all ages. These efforts are then put into practice in the form of community talent showcasing.
History
1982 – Present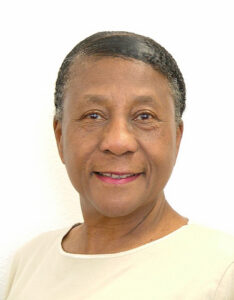 Jennie L. Hamilton is the current, and indefatigable, director of Community Actors Theatre (CAT). It also must be said that she is the "soul" of CAT. Although recently retired, twenty years ago Jennie Hamilton was a teacher in the San Diego Unified School District. With an unquenchable thirst for the theater Jennie, together with W.B. ("Dub") Hicks and others, became involved in the production of plays at San Diego Community College's Educational-Cultural Complex (ECC). After several classes and productions under the direction of Gloria Ann Knight, they decided to form their own theater company. Ms. Knight acquiesced to the new group's appeal for her to be its guiding light.
Into the new group came Marvell Hamilton, Henry McClarran and Lonnie Chappel. After many unavoidable contretemps, upon a June day in 1982, with the cafeteria of the ECC as an improbable setting, Jennie Hamilton finally was able to call the new company to order. Along with Jennie, the founders were "Dub" Hicks, Gloria Knight, Marvell Hamilton, Lonnie Chappel and Henry McClarran, together with "Dub" Hicks' acquisitions Jim Perman and Alicia Luna. The new company, which also became the first board of directors, appointed the following officers:
President, "Dub" Hicks
Vice President, Jennie L. Hamilton
Secretary/Director, Gloria Ann Knight
Assistant Secretary, Marvell D. Hamilton
Treasurer, Alicia Luna
Assistant Treasurer, Jim Perman
Publicity Chair, Lonnie Chappel
Technical Director, Henry McClarran
As of the 20th anniversary milepost, the three remaining original members are Jennie L. Hamilton, Marvell D. Bryant and Henry McClarron.
When the new group had become somewhat settled, younger members of Gloria Knight's ECC Theatre Club were invited to join. In came Damon Bryant, Willis Goodlow IV, Clayton Poole, Glenn Runnels, Tanya Adams, Karen Clipper and Rickey Clipper. Several others followed. Damon Bryant and Willis Goodlow IV, were appointed Junior Advisors.
Next, the following, initial CAT goals were set:
Incorporate
Acquire unimpeded access to a theater facility
Strive to create a tangible impact upon the community
Afterwards, CAT sought to:
Produce three yearly functions, one of which should be a fundraising fashion show
Conduct ongoing actors workshops
Invite in new associates, without regard to age or ethnicity
As in many new adventures, the first scheduled production at the downtown "Three is Company" venue, had to be cancelled when a Los Angeles-based group failed to arrive. The disappointing experience prompted a full year's reassessment of CAT's goals and commitment.
Over the years, the following active, departed or otherwise currently-supportive adherents-and others unnamed-have trodden CAT's peripatetic pathways of purpose:
Velma Bishop, Larry Harvell, Iris Anderson, Clara Sharpe, Agnes and Bob Moses, Damon Esthridge, Dajhon Blevins, Wendel Lucas, Stephen Umstead, Donna Richardson, Barbara Williams, Tammy Casey, Marjorie Lester, Edith Smith, Caesar Smith, Cathy Blackman, Caudell Smith, Dave Davy, Rhea Wilson, Tonya Butler, Damena Mingo, Cleo Smith, Ernest Maqoma, Johnny McClellan
Although CAT was organized as a theater company in 1982, it was not until 1984—and after wading through unimaginable, multi-level governmental red tape-that it managed to achieve full incorporation as a tax-exempt entity.
There have been seven "History in Motion" fashion shows, distributed among the venues that follow:
The Hyatt Islandia
The San Diego Foundation
The San Diego Girls Club
The U.S. Navy Mariner's Club
Prior to moving into its first home on Imperial Avenue, CAT had staged the following plays at the respective, indicated sites:
Othello, San Diego Foundation and Theatre in San Ysidro
Condomania and Birthday Party, San Diego Girls Club
San Diego Frolics, Jimmy's Place, Point Loma
Love Potion and Mixed Nuts, ECC
My Sweet Charlie, TNT and Bottle and Beef Restaurant
Black Gravy, TNT and Bottle and Beef Restaurant
Tales of the Drama Master, Saxx Dinner Theatre
Passion and Honey, Saxx Dinner Theatre
"Dub" Hicks' original play, "Love Potion," won second place for CAT at the annual theater competition in Fontana, California.
Over a six-month's run, CAT participated in a weekly show on Southwestern Cable Television.
In 1988 and 1990, CAT supporter-appreciation shows were given at the City Heights Recreation Center in East San Diego. They were called "CAT-Night at the Apollo."
CAT's first series of Drama/Theatre Workshops, after Gloria Knight's tenure, began in October 1988, under Willis Goodlow IV. The intermediate drama students performed at the fashion show at the 32nd Street Naval Facility in March 1989. As a result of these workshops, a Scholarship was created by Cathy Blackman.
As of the 20th anniversary, the following people have been production directors for CAT:
Gloria Ann Knight – First instructor, advisor and director of many plays
Larry Harvell – Directed 2 plays for CAT
Morris White – Directed 2 plays for CAT
Willis Goodlow IV – Adult instructor, wrote and directed plays for CAT
Calvin Manson – Author, playwright, director, adult instructor
Damon Bryant – Director/advisor
Jennie Hamilton – Director, advisor, playwright, instructor
Dajohn Blevins – Wrote and directed 2 plays for CAT
Earl Hamilton – Playwright, Director (7 plays and one film to his credit)
Wendel Lucas – Youth instructor, directed 2 plays for CAT
Marjorie Lester – Directed one play for CAT
Eva Jones – Directed 2 plays for CAT
CAT moved into its present, permanent home (2957 54th. Street) in August of 1998. Many thought the unsinkable Jennie Hamilton to be quite daft for wanting to purchase such a dilapidated building and convert it into a theater. The building's roof had been allowed to leak from the rain for so long, that major repairs, replacements, cleaning and painting–including a new roof–were needed. Despite the deterioration and graffiti, Jennie was able to visualize the dream she had harbored for settling CAT into a niche of its own. Although all manner of invective was hurled down upon Jennie's invulnerable head, work on the building was begun. Months later, a building that had been used as 1) a dentist's office, 2) a union hall, and 3) a church, had become CAT's comfortable resting place, nestled neatly within the heart of the Oak Park Community, not far from the College Grove Shopping Center.
CAT has staged numerous adult and youth dramas, comedies and musical productions, along with instructive workshops. Performances are staged in the home theater, however the company also travels to other venues, such as schools, churches, senior homes and libraries.
From 1999 to 2002, CAT's major fundraising emanated from members volunteering to man the Mary Cose, Service America concession stands during Padres and Chargers games at Qualcomm Stadium.
CAT fundraiser bus outings have included Indian Bingo, the Garment District and "The Price is Right" television show. Other fundraisers included yard sales, car-washes, barbecue-dinner sales, and one pre-fashion show dinner sale.
CAT derives fortitude and motivation from its audiences and supporters. The organization is proud and appreciative of this stimulus to improve and proceed along a course upon which, alternately, one encounters the smiles or frowns of the Greek masks of the theater. After twenty years of an artistic incarnation that still takes inspiration from the ancient Hellenic culture and its gods, CAT members attribute, also, the blessings of their own deity to the survival of "The Theatre in the Community, for the Community."
Jennie Hamilton retired in 2002, after teaching 27 years in the San Diego City School District. All during her teaching career, she was highly involved with CAT.
Community Actors Theatre was founded in 1982 and became incorporated in 1984. On June 27, 2010, CAT celebrated 28 years of theatre life and serving the community.